Welcome to Frenchies By Harris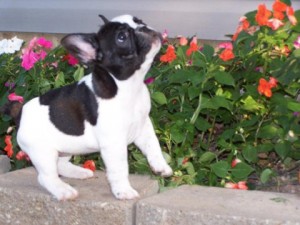 Here at Frenchies by Harris we feel that a French Bulldog is one of the greatest pets that a person can own. We dedicate ourselves to raising and providing our customers with happy, healthy, and quality animals that will quickly become an important part of your family.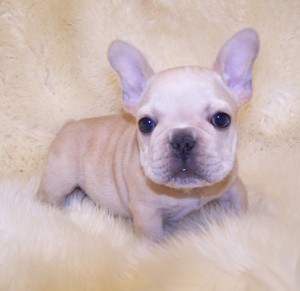 If you have any questions, please do not hesitate to contact us. We will do our very best to answer all of your questions and to provide references and suggestions if needed.
Feel free to explore the rest of our site and hopefully become more aware and confident that Frenchies By Harris is here to offer you the best French Bulldogs possible.
OUR BEGINNING
We began our Frenchie family almost 15 years ago with Yoda Belle. She became a loved member of our family and our constant companion. Gradually she became our gray faced treasure. One Sunday in April, while we were at church, she lay down in front of the fireplace (her favorite spot) and passed away. We have our fond memories of her and most of them bring on bouts of laughter. Her sweet personality and comical antics will always be missed.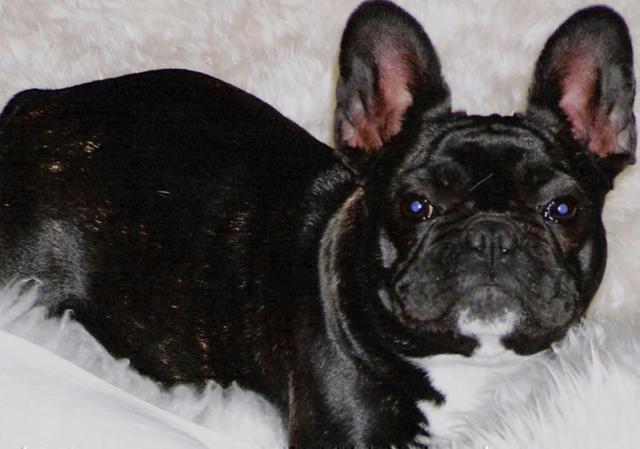 ---
Our New Girls
Lola Belle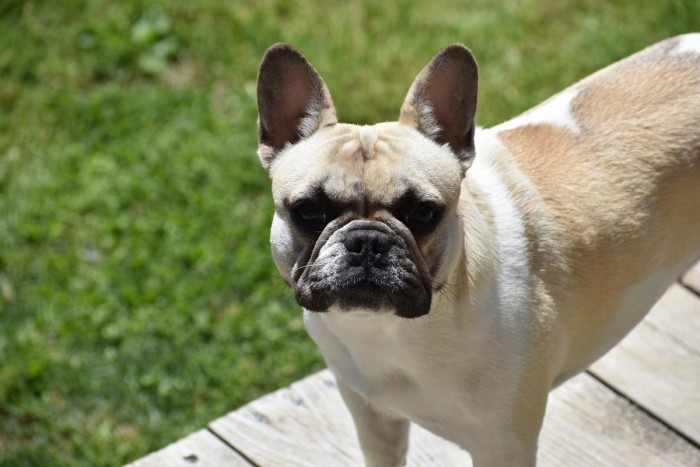 Lola is a beautiful pied. Completely loyal to us. She loves our grandkids and gets along with other dogs. Her first two litters were beautiful.
*Click any image to enlarge
---
Trudy Belle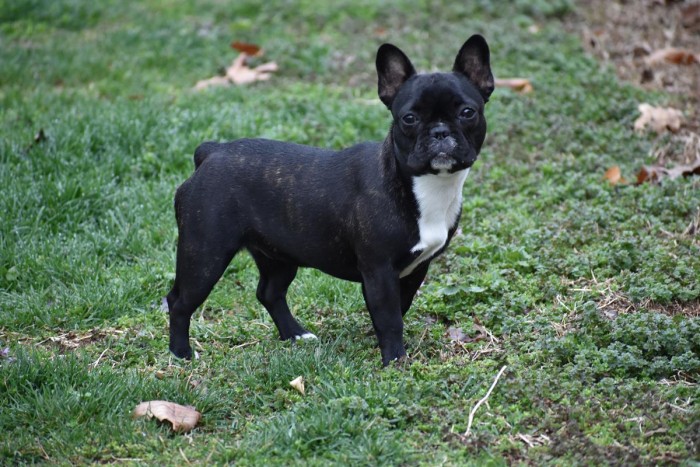 Trudy is our smallest Frenchie. However, she is our biggest clown! Her first litter was not only colorful but had super good bodies, ears and tails.
We hope to have puppies in late Spring of 2022.
*Click any image to enlarge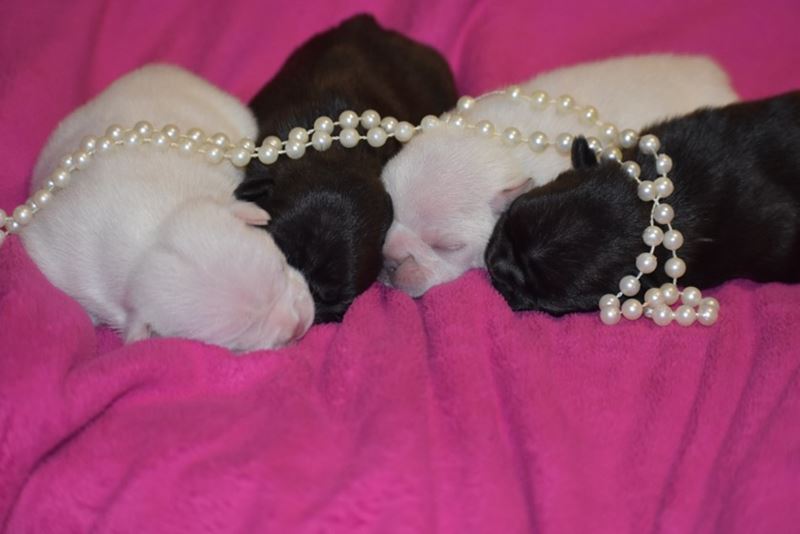 ---
JUST FOR FUN PICTURES
All STELLA wants for Christmas is a new Bark Bone!